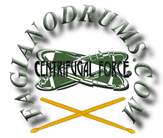 THE 20th ANNUAL HEAT STROKES DRUM CONTEST 2018
---
Scores
| | | | | |
| --- | --- | --- | --- | --- |
| # | Name | City | Age | Score |
| 1st. | James Pinkl | Chicago, IL | 25 | 95.00 |
| 2nd. | Anthony Fredi | Chicago, IL | 22 | 90.50 |
| 3rd. | Mike Reinhold | Crystal Lake | 26 | 88.50 |
| 4th. | Jake D. Deutschmen | Plainfield | 13 | 88.00 |
| 5th. | Wolfgang Paul | Lake in the Hills | 13 | 87.00 |
| 6th. | Stephen Floro | Hanover Park, IL | 34 | 84.50 |
| 7th. | Joe Cangelosi | McHenry, IL | 16 | 83.00 |
| 8th. | Ken Slama | Wonder Lake, IL | 37 | 82.00 |
| 9th. | Dean Boytor | Tinley Park | 32 | 73.50 |
| 10th. | Kyle Michalec | Minooka, IL | 17 | 67.50 |
---
The Final's of the 20th Annual Heat Strokes Drum Contest was held: July 24th, 2018
In Crystal Lake Illinois.
At the McHenry County Collage.
The prior 19 were held thru out the states of Arizona & Illinois.
The 1st six were held Arizona. starting with Scottsdale ( 1995 )
Mesa, Phoenix, Tempe, Mesa & in West Phoenix. ( w/ one hiatus via a move at this time).
The 7th thru 18th contests were held in Illinois, starting with 2 in Oswego IL.
then Crystal Lake Holiday Inn. then at McHenry County College for many years.
Taking a hiatus for the pack up & move in 2015. We we're planing on doing the 19th & 20th in Phoenix AZ. but because of a emergency back surgery in December of 2016, we just did the 19th at Alice Coopers Town venue in downtown Phoenix April of 2016
Took another Hiatus for the trip home to Illinois in 2017. (bad back and all)
We made it back to McHenry County College. And after hundreds of contestants, Including Hannah Ford (Prince) when she was a young teenager. And David Oriente a contestant before He joined drum corps. (2009 DCI National snare drum champion) & now at west point w/ the hellcats drum line. And many more that we feel enhanced there playing careers with the educational Annual Heat Strokes Drum Contest.
A Big Thanks to all our Sponsors:
For with out them, we could have never held this educational event.
Evans Drum Heads - HQ Percussion - Promark -
Yamaha Drums - Zildjian Cymbals -
Vic Firth - Humes & Berg - Sabian Cymbals -
Modern Drummer Magazine - Stick Stuff -
www. FagianoDrums.com -Piano Trends Music Company -
USMC Alumni D&B D.C. - McHenry County College -
DRUM ! Magazine - Percussive Arts Society
The important volunteers: MC Jeff Helgeson.
Judges: John Williamson, Jeff Williams & Robert Cesario.
Mike Ghilardi - Ronda Schock - Dean Boyter - Cody Baumann -
Wendy Yemm / MCC - & always Dr. Takayama & McHenry CountyCollege.
Ed Violet
Steve Fagiano
Founder & Director
Annual Heat Strokes Drum Contest.
PS: Congratulations to David Oriente (prior winner of the contest 2008).
& on being accepted to West Point - & the Hellcats drum line.
What a thing to have happen & to one the nicest guys I know.
HEAT STROKES DRUM CONTEST 2018 Videos
| | |
| --- | --- |
| James Pinkl 1st Place | Anthony Fredi 2nd Place |
| | Jake D. Deutschmen 4th Place |
| | Stephen Floro 6th Place |
| | More videos to come |
| | |